It may seem like a coincidence but most likely a destiny for Noel to fall in love with porcelain.
More than 10 years ago when Noel was still working in the watches department in an auction house, he discovered that a watch auctioned at HKD 3 - 4 million could already be counted as a very spectacular masterpiece, while a piece of porcelain with the same price would even not be in the spotlight - porcelain was far more valued than watches, why?
Watchmaking, originated from Europe, has only a short history of less than four hundred years. Generations of young watchmakers, however, have been trained professionally, enabling the watch industry to be further developed. While porcelain has thousands of years of history, but again why is this sophisticated craftsmanship fading out?
Currently there is no well-known porcelain brand from China like those in Europe or in Japan where high-end porcelain is still being produced.
With curiosity on the culture of porcelain, Noel started the journey for the first time as a documentary film producer.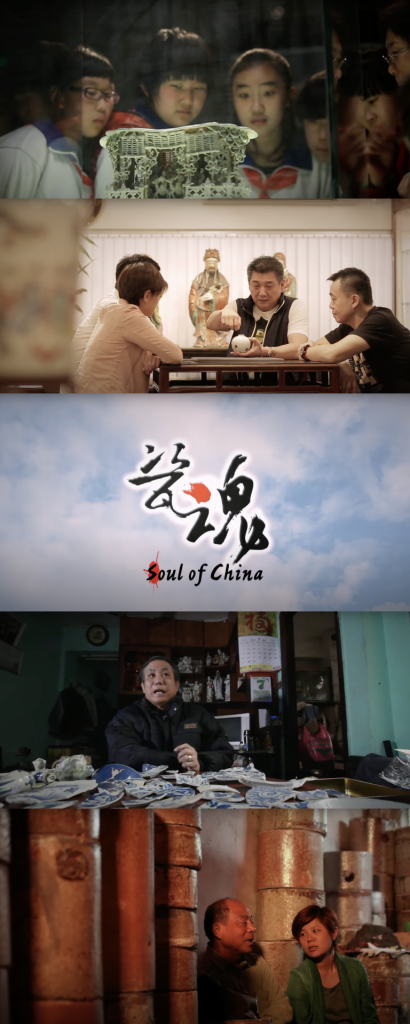 SYNOPSIS
With a history of over a thousand years, the Jingdezhen imperial kilns were a treasure trove of knowledge and craft. But the traditions passed down by our ancestors are slowly fading out. We have come to Jingdezhen in search of Gong Hua, a master ceramist who is determined to retrace the footsteps of our ancestors. Faithfully adhering to each step of the process is what he believes gives the china its unique soul and character.
A young woman, Ying, is involved in the traditional antiques trade and this summer, she traveled to Jingdezhen in order to witness the rebirth of a thousand-year-old kiln. The experience inspired her to continue to pursue her passion. She realized that works of art are priceless.
Producer: Noel Wong
Director: Ray Mak
AWARDS
2013 New York Festival International TV & Film Awards, Silver World Medal: Documentaries
2013 New York Festival International TV & Film Awards, Finalist: Public Relation
2012 Accolade Global Film Competition, Winner Award of Excellence: Short Documentary
2012 Accolade Global Film Competition, Winner Award of Excellence: Direction
2012 Accolade Global Film Competition, Winner Award of Merit: Research
6th Jaipur International Film Festival, Official Selection: Documentary